X9 Active 2

X9 Active 2 – Premium Samsung Galaxy Watch Face
X9 Active 2 is a colorful modern watch face designed specifically for Galaxy Active 2. There are 24 colorful hour hands and minute hands, their colors change every hour.
Features:
Date format supports multiple languages (except for Arabic and Portuguese) 

2 Easy-to-Read modes

Dual Display HUD

3 Health Graphs

48 Colorful hands

10 App + 2 Custom App Shortcuts

Battery Indicator

Auto Switch 12H/24H

Always On Display
Functions:
Battery Level Ring:

100 – 0 % counterclockwise

5% increment at a time

Steps Goal completion % meter:

0 – 100 %

Graph hand moves clockwise direction at 5% increment

Graph, percentage goal and icon alternates every one second.

Heart Rate Meter: *

45 – 165+ BPM

Graph hand moves clockwise direction per heart zone increment

Heart Zone 1: Between 45 to 74 BPM

Heart Zone 2: Between 75 to 104 BPM

Heart Zone 3: Between 105 to 134 BPM

Heart Zone 4: Between 135 to 164 BPM

Heart Zone 5: 165 BPM and higher

* IMPORTANT: Heart Rate Meter and heart zones are for entertainment purpose only, they're not to be used for medical purpose. 

Water Intake:

Graph is based on 8 cups a day

Modes switch:

Double tap to switch between Simple and full mode

App shortcuts are always active regardless the mode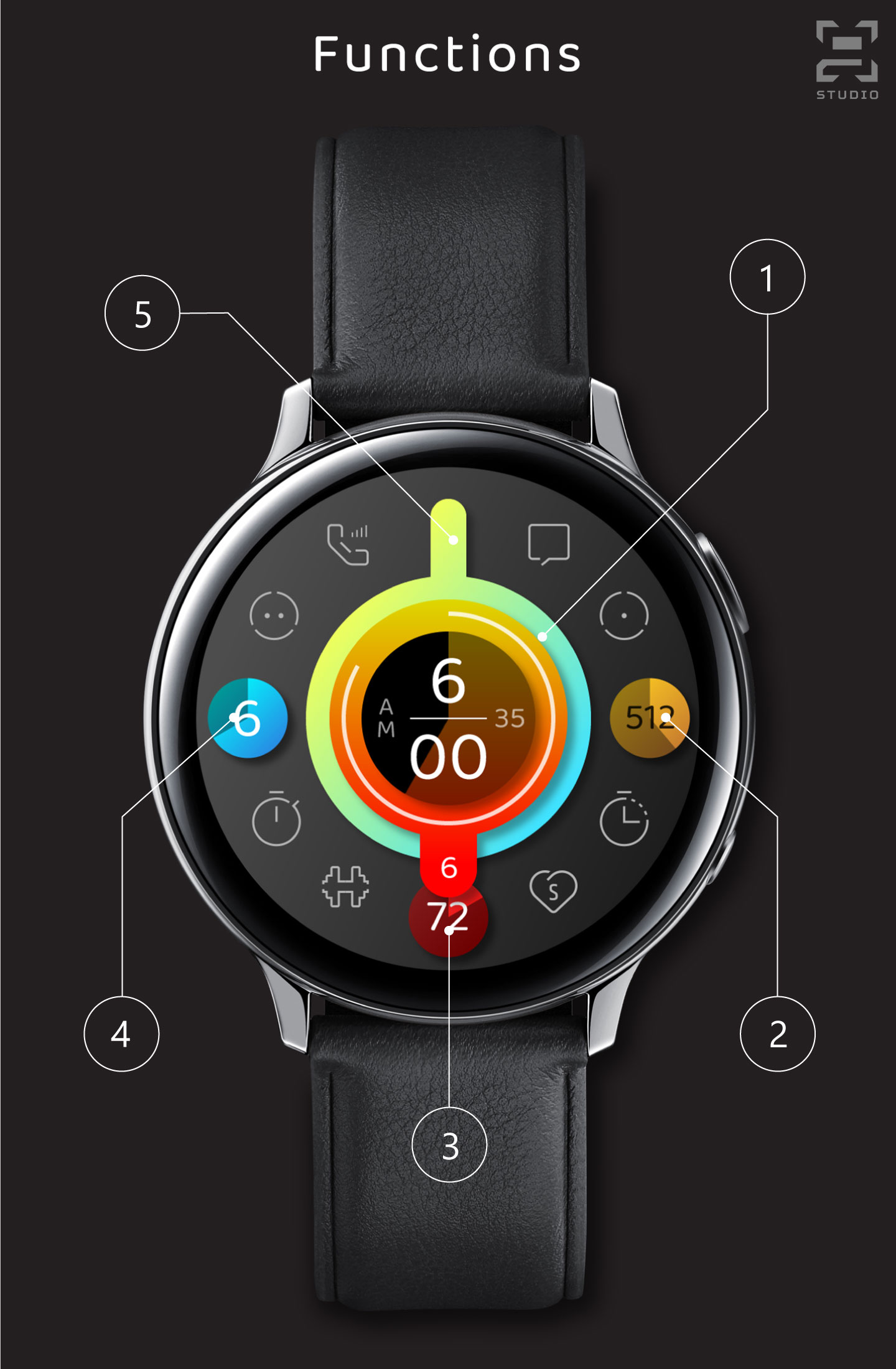 App Shortcuts:
Messages

Custom app shortcut 1: Double tap to assign app to the button

Samsung Health: Steps

Timer**

Samsung Health

Samsung Health: Heart Rate

Samsung Health: Exercise

Stopwatch**

Samsung Health: Water Intake

Custom app shortcut 2: Double tap to assign app to the button

Phone

Alarm
** Samsung Stopwatch and Timer apps are not built-in apps, they are free and need to be downloaded from Galaxy App store. Shortcuts only work with apps made by Samsung.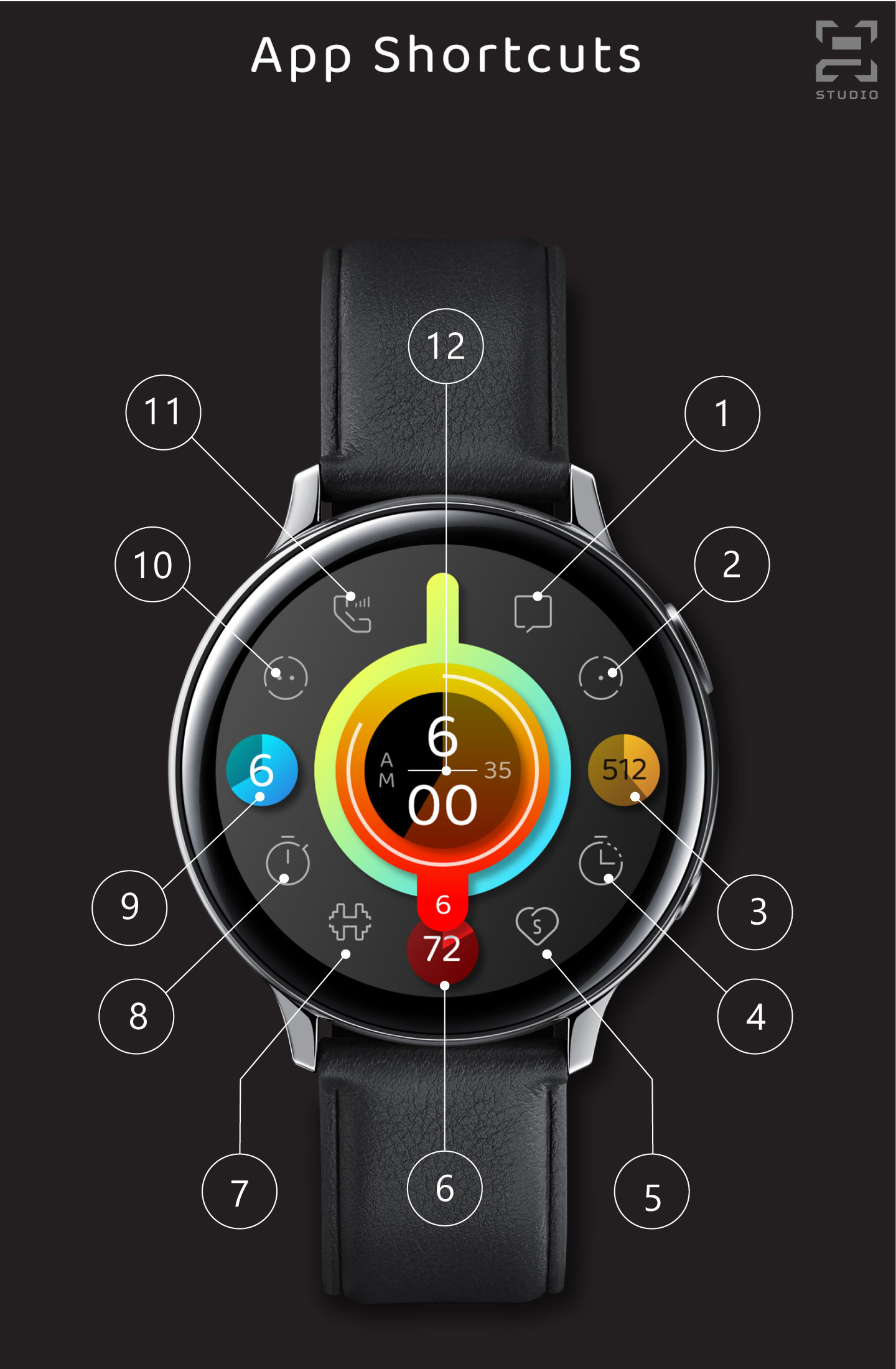 Samsung Galaxy Watch, Samsung Gear S3, Samsung Gear S2, Samsung Gear Sport, Samsung Galaxy Watch Active