X9 21Sc – Premium Samsung Galaxy Watch Face
X9 21Sc is named after a rare-earth element Scandium, 21Sc in the periodic table.
Features:
5 Indicators

9 App + 2 Custom App Shortcuts

Advanced Battery Indicator

Auto Switch 12H/24H

Always On Display (Tizen 4.0 or higher)

Date format supports multiple language
Functions:
Dual indicator alternates every 2 seconds between battery % and month

Advanced Battery Indicator:

Charging: Blue pulsating icon

30% or less: Yellow pulsating icon

20% or less: Red flashing icon

100%-30%: Battery icon is hidden

Morning /Afternoon hour indicator

Heart Rate Monitor

Steps Goal Meter: 0 – 100% at 5% increment

Date indicator

Seconds Indicator
App Shortcuts:
Phone

Stopwatch*

Schedule

Battery

Timer*

Heart Rate / Samsung Health

Samsung Health

Alarm

Custom app shortcut 1 and 2

Message
* Samsung Stopwatch and Timer apps are not built-in apps, they are free and need to be downloaded from Galaxy App store. Shortcuts only work with apps published by Samsung.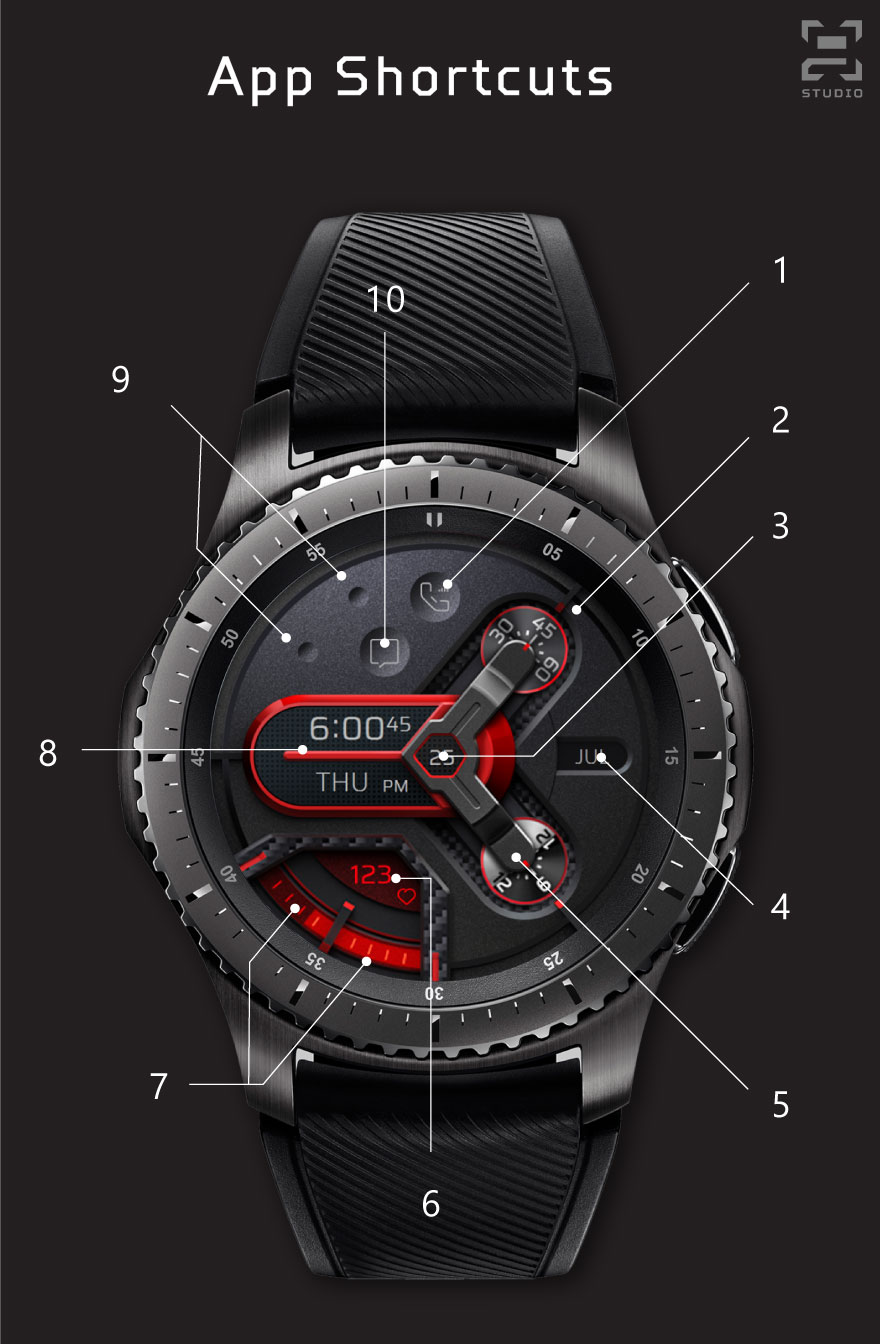 Samsung Galaxy Watch, Samsung Gear S3, Samsung Gear S2, Samsung Gear Sport, Samsung Galaxy Watch Active