X9 12Mg – Premium Samsung Galaxy Watch Face
X9 12Mg is named after a chemical element Magnesium, 12Mg in the periodic table.
Features:
Date format supports multiple languages (except for Portuguese) 

120+ Possible Color Themes

Advanced Gyro Effects

7 App + 2 Custom App Shortcuts

GMT Zone Indicator (24H Format Only)

Advanced Battery Meter

Auto Switch 12H/24H

Always On Display
Themes:
Double tap to change color options
3 motors & screws color options
10 clock & indicators color options
 4 metallic discs color options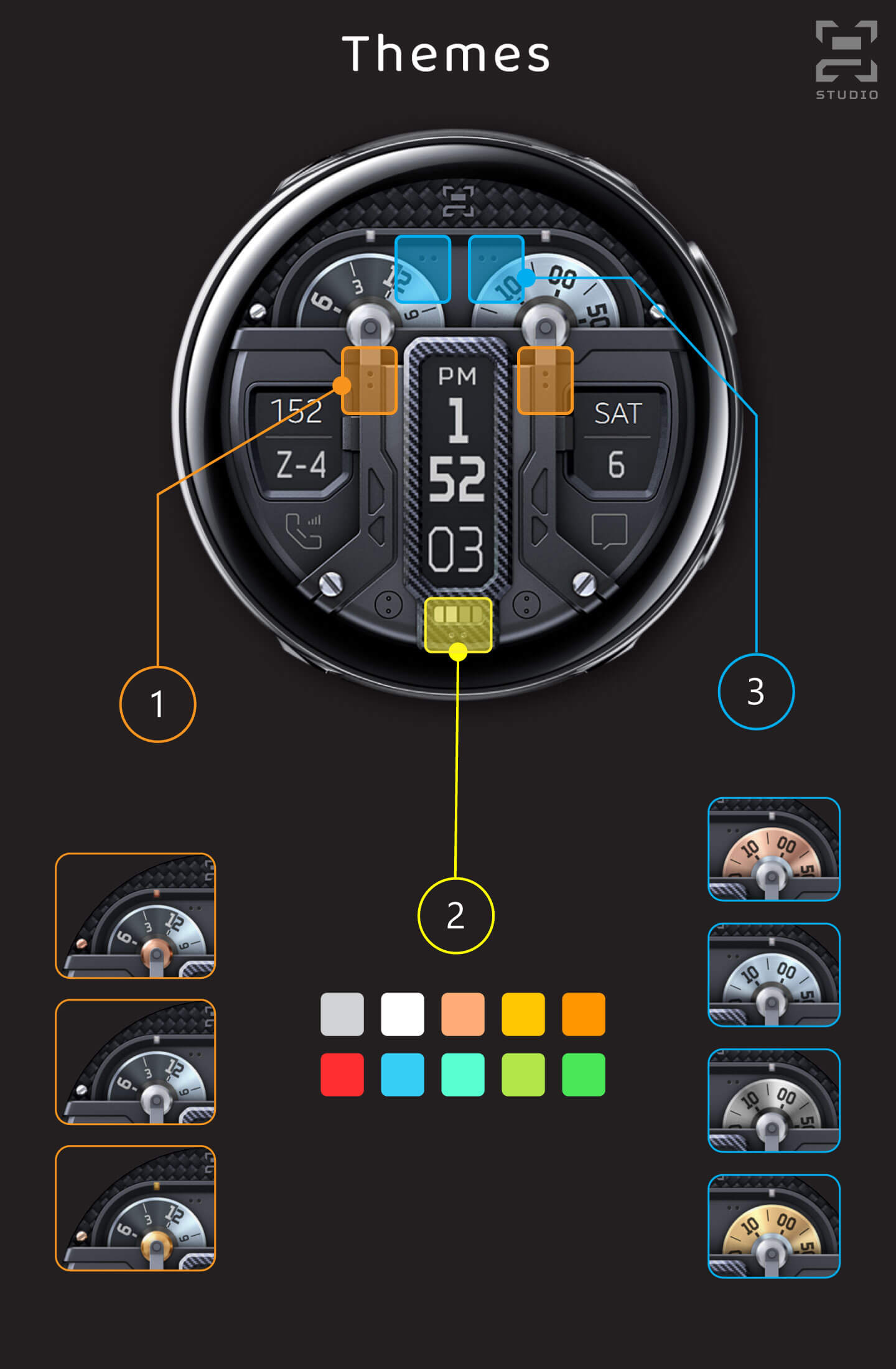 Functions:
Morning / Afternoon Indicator

GMT Zone (24H Format Only)

Seconds Indicator

Date / Day indicator

Battery Level Meter:

100 – 0 %

25% increment

Charging: Blue animated meter

24% or less: Yellow flashing meter

15% or less: Red flashing meter

BPM Heart Zone*
* IMPORTANT: Heart Rate Meter and heart zones are for entertainment purpose only, they're not to be used for medical purpose.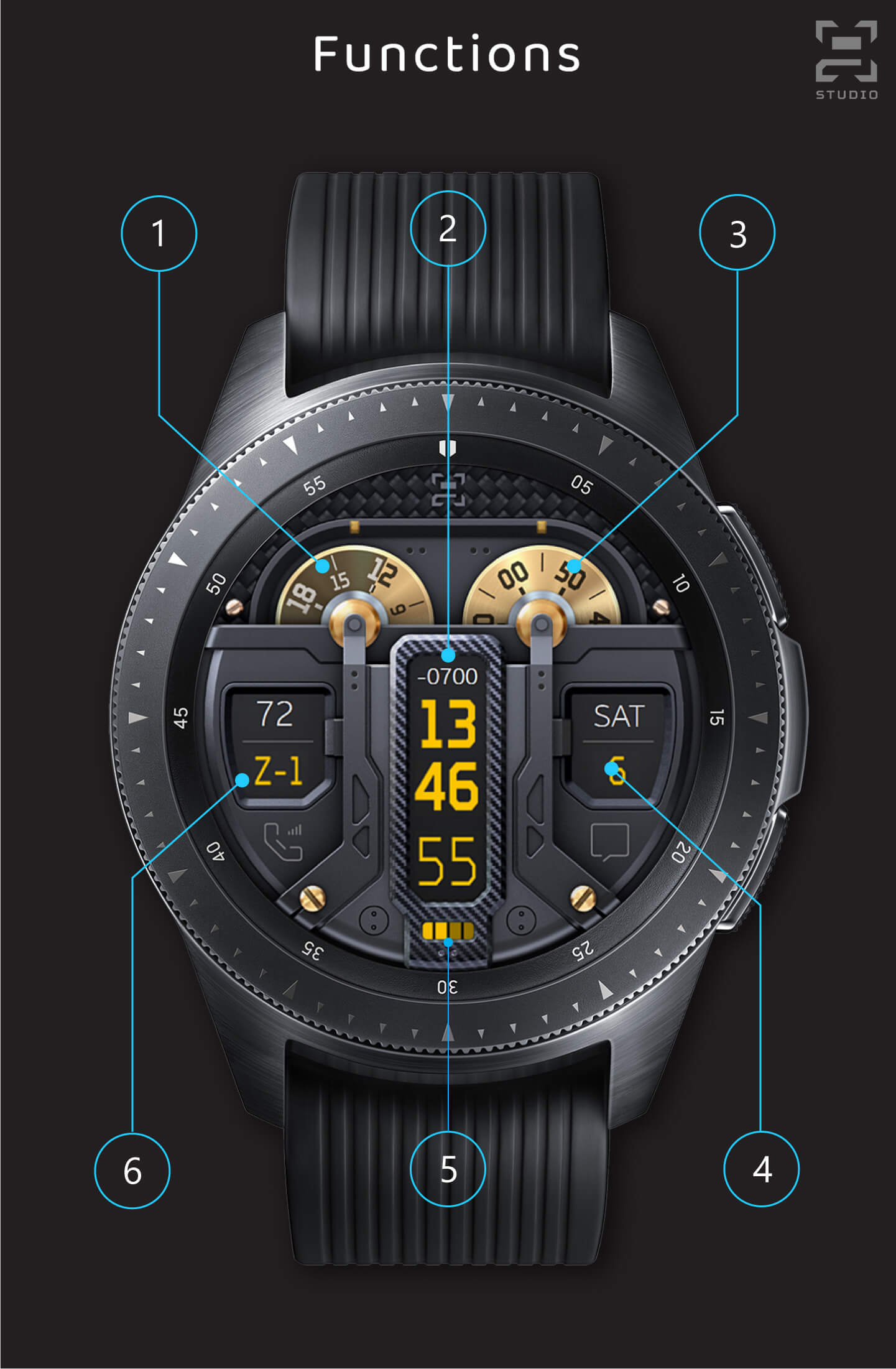 App Shortcuts:
Alarm

Timer**

Schedule

Messages

Custom app shortcut 1: Double tap to assign app to the button

Stopwatch**

Custom app shortcut 2: Double tap to assign app to the button

Phone

Samsung Health: Heart Rate
** Samsung Stopwatch and Timer apps are not built-in apps, they are free and need to be downloaded from Galaxy App store. Shortcuts only work with apps made by Samsung.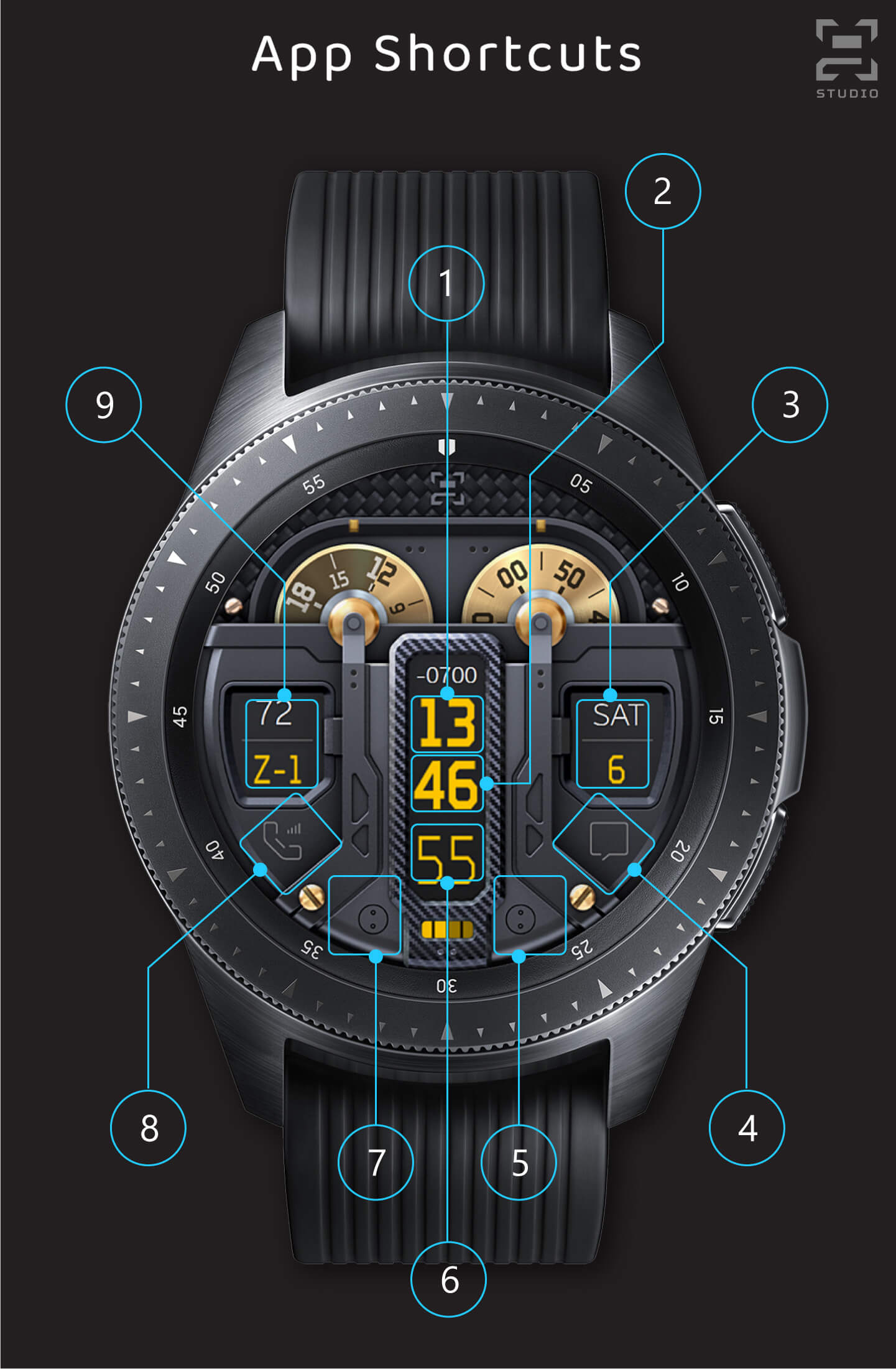 Samsung Galaxy Watch, Samsung Gear S3, Samsung Gear S2, Samsung Gear Sport, Samsung Galaxy Watch Active