Samsung Theme: X9 Circuit – Green

Samsung Galaxy Theme: X9 Circuit – Green
This theme is rendered in HDRi, which would make your AMOLED screen shine! Try it out and see it for yourself.
You only want the lock screen video wallpaper? Now you can get it at the Galaxy Store. 
Make sure to check out the matching Galaxy Watch Face X9 Green Circuit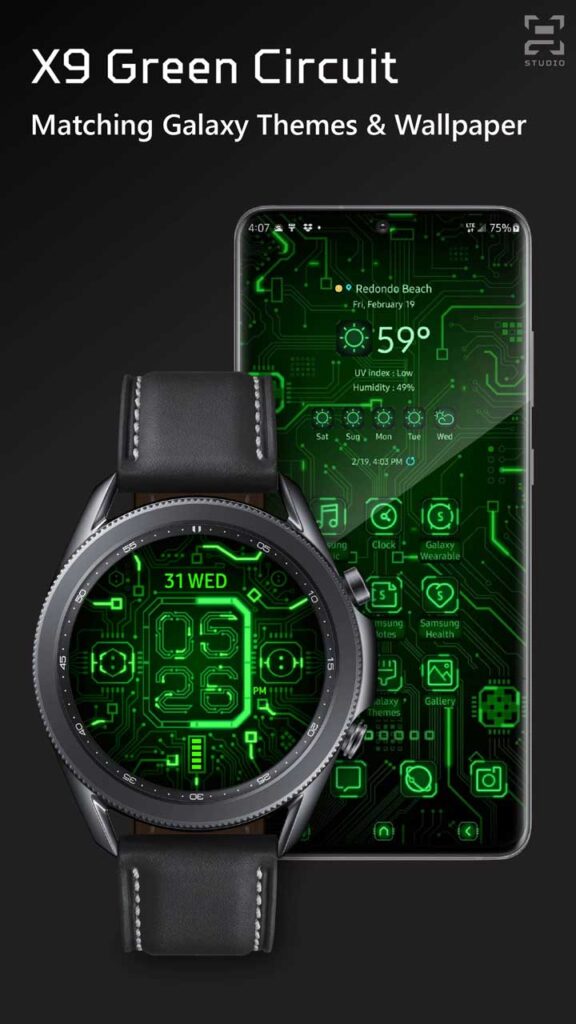 Recommended settings:
– Use Vivid mode in Display Settings
– Use centered clock in Lock Screen Settings
Features:
14 second lock screen video wallpaper @ 60 FPS
NEW! Video Background for phone calling and incoming call (Android 11 or higher)
Easy to read Home screen wallpaper
Cool sound effects
Don't forget to subscribe our newsletter for latest announcements, exclusive discounts and gifts.