Samsung Mobile Phone Galaxy Themes: X9 Autumn – Simple 1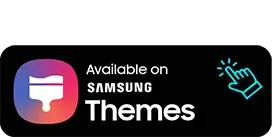 Samsung Mobile Phone Galaxy Themes: X9 Autumn – Simple 1
This is a full Galaxy Theme with custom ringtone, sound, video wallpaper, AOD and more. Try it out for free!
Compatible with Galaxy Z Fold and Galaxy Z Flip series.
Video Wallpaper Duration: 14 seconds @ 60fps
Check out X9 Studio's collections at Galaxy Store for more Video wallpaper and Themes.
Don't forget to subscribe our newsletter for latest announcements, exclusive discounts and gifts.